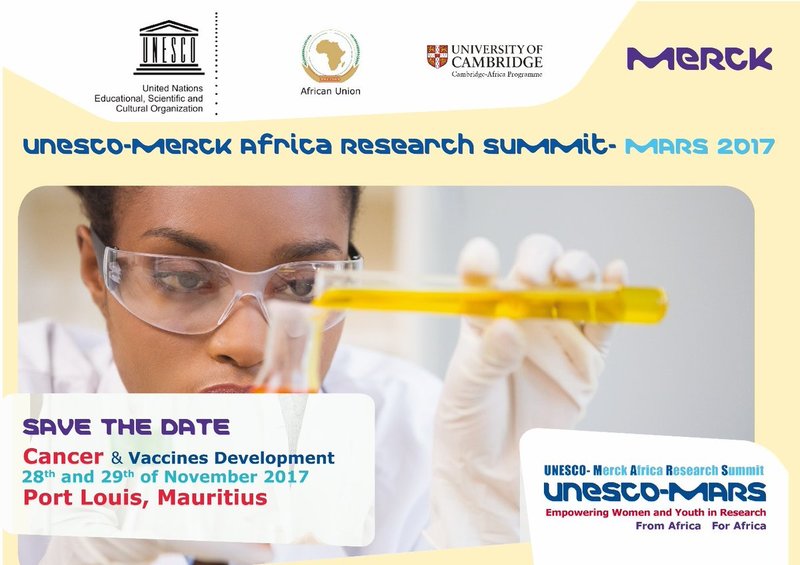 Mauritius will host the third edition of the UNESCO-MERCK Africa Research Summit in November 2017.
The summit will serve as a platform for deliberation on research being undertaken to deal with and prevent cancer, as well as foster vaccine development to address infectious diseases affecting the African region. The focus of the Summit will be on "The role of Scientific Research in responding to Cancer and Vaccines development - Two emerging challenges in Africa.
It will be attended by delegates from academia, research institutions, international funding organisations of health and medical research, representatives of Medical Councils, non-governmental organisations, emerging and established researchers and scientists.